Let's explore some examples of student advocacy in real life (IRL)…
Example 1: A resolution against violence against students in Iran, 2009
In 2009, the Undergraduate Student Association Council (USAC) of UCLA voted to approve a resolution in support of a cessation to the violence against students in Iran and recognition of the Iranian people's human rights. To read the full resolution, view the USAC UCLA minutes: https://usac.ucla.edu/docs/minutes.2009-06-30.pdf.
While this was an international issue, students-particularly student leaders- were still able to show support to students in Iran, provide teach-in opportunities, and serve as an ally to local Iranian-Americans.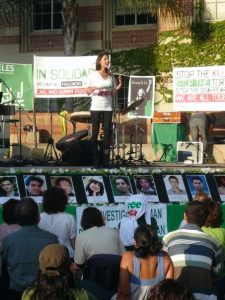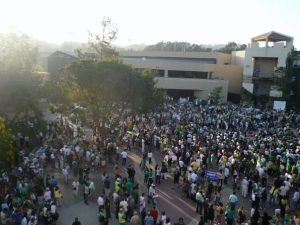 Example 2: UC Students protest fee hikes, 2009
Thousands of students gathered at UCLA to protest the University of California (UC) Regents' proposed 32% fee hike in 2009.  Read more at: https://www.latimes.com/archives/la-xpm-2009-nov-20-la-me-uc-cuts20-2009nov20-story.html.