23.3 Intravenous Therapy Assessment
To prepare for intravenous therapy administration, the nurse should collect important subjective and objective assessment information from the patient.
Subjective Assessment
When performing the subjective assessment, the nurse should begin by focusing on data collection that may signify a potential complication if a patient receives IV infusion therapy. The nurse should begin by identifying if the patient has medication allergies or a latex allergy. The patient's history should also be considered with special attention given to those with known congestive heart failure (CHF) or chronic kidney disease (CKD) because they are more susceptible to developing fluid overload. Additionally, the patient should be asked if they have any pain or discomfort in their IV access site now or during the infusion of medications or fluids.
Life Span Considerations
The needs and characteristics of special patient populations, including physiologic, developmental, communication/cognitive ability, and/or safety requirements, are identified and addressed in the planning, insertion, removal, care, management, and monitoring of vascular access devices (VADs) and with administration of infusion therapy.[1]
Children
Safety measures for a child with an IV infusion include assessing the IV site every hour for patency. Infused volumes and signs of fluid overload should be carefully assessed and documented frequently per agency policy.
Joint stabilization may be applied to deter the child from tampering with the IV site or tubing. However, it should be applied in a manner that permits visual inspection and assessment of the vascular access site and the vascular pathway, and it does not exert pressure that will cause circulatory constriction, pressure injury, or nerve damage in the area of flexion or under the device. Additionally, it should be removed periodically for assessment of circulatory status, range of motion and function, and skin integrity. Wooden tongue depressors should not be used as joint stabilization devices in preterm infants or immunocompromised individuals due to the risk of a fungal infection.[2]
Additionally, the tubing should be well-secured, and the dressing should remain free from moisture so the IV site is not compromised. Be aware that mobile children will require guidance to ensure that the tubing is not obstructed if they sit or lie on the tubing accidentally.
Older Adults

Nurses must recognize physiologic changes associated with the aging process and its effect on immunity, drug dosage and volume limitations, pharmacologic actions, interactions, side effects, monitoring parameters, and response to infusion therapy. Anatomical changes, including loss of thickness of the dermal skin layer, thickening of the tunica intima/media, and loss of connective tissue, contribute to vein fragility and present challenges in vascular access. Nurses must assess for any changes in cognitive abilities, dexterity, and the ability to communicate or learn (e.g., changes in vision, hearing, speech) that impact IV therapy.[3]
Older adults with an IV infusion should be frequently monitored for the development of fluid volume overload. Signs of fluid volume overload include elevated blood pressure and respiratory rate, decreased oxygen saturation, peripheral edema, fine crackles in the posterior lower lobes of the lungs, or signs of worsening heart failure. Additionally, older adults have delicate venous walls that may not withstand rapid infusion rates. It is important to monitor the IV site patency carefully when infusing large amounts of fluids at faster rates and appropriately modify the infusion rate.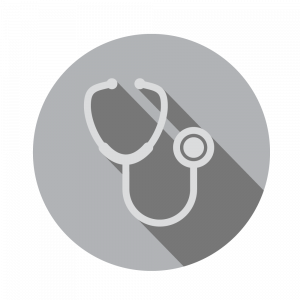 Every time you interact with the patient, assess the IV site for signs of complications and educate the patient to inform you if there is tenderness or swelling at the IV site.
Objective Assessment
Follow agency policy and procedures regarding IV therapy assessment and documentation. Current infusion standards indicate the venous access device site, the entire infusion system, and the patient should be assessed for signs of complications at a frequency dependent on a variety of factors, including the patient's age, condition, and cognition; the type and frequency of the intravenous fluid/medication; and the health care setting. In inpatient and nursing facilities, peripherally inserted IVs should be assessed at least every 4 hours with increased frequency of assessment every 1 to 2 hours for patients who are critically ill, sedated, or have cognitive deficits, and hourly for neonatal/pediatric patients and patients receiving infusions of vesicant medications.[4]
The entire IV infusion system, from the patient's IV insertion site and dressing to the IV solution container, is routinely assessed by the nurse for system integrity, infusion accuracy, identification of complications, and expiration dates throughout the course of treatment. The IV site should be free of redness, pallor, swelling, coolness, or warmth to the touch and the IV infusion should flow freely.[5]
The nurse should also be aware of different types of intravenous access that may be used for an infusion. For example, a peripherally inserted central catheter (PICC) looks similar to intravenous access but requires different assessment and monitoring as a central line. Please review Table 23.3 to consider the expected and unexpected assessment findings that may occur with peripheral IV therapy.
Table 23.3 Expected Versus Unexpected Findings With IV Therapy
| Assessment | Expected Findings | Unexpected Findings (document and notify provider if a new finding*) |
| --- | --- | --- |
| Inspection | IV site free of redness, swelling, tenderness, coolness, or warmth to touch | IV site with redness, swelling, tenderness, coolness, or warmth to the touch |
| Patency | IV fluid flows freely | IV fluid does not flow; patient reports pain during flush |
| *CRITICAL CONDITIONS to report immediately | | Notify the HCP if there is redness, warmth, or blisters at the site |
---