6.7 Assessing Motor Strength
A brief musculoskeletal assessment is performed as part of the neurological assessment to determine the neurological stimulation of bilateral strength. Read more details about muscles and musculoskeletal assessment in the "Musculoskeletal Assessment" chapter. Unequal extremity motor strength can indicate underlying neurological disease or injury. Assessing motor strength includes comparing bilateral hand grasps, upper extremity strength, and lower extremity strength. Keep in mind that extremities on the dominant side are usually slightly stronger than the nondominant side.
Hand Grasps
To perform a hand grasp test, extend two fingers on both hands toward the patient. Ask the patient to squeeze both of your hands and compare for similar bilateral strength. See Figure 6.29[1] for an image of assessing hand grasp strength.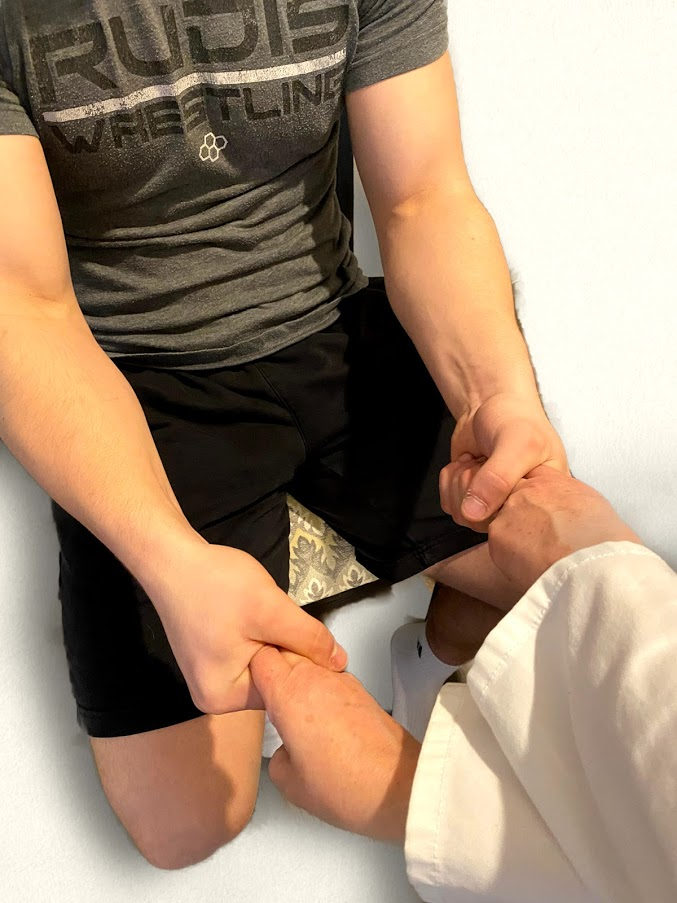 Upper Extremity Strength
To test upper extremity strength, ask the patient to extend their forearms with palms facing upwards. Place your hands on their inner forearms and ask them to pull their arms toward them while you provide resistance. An expected finding is the patient strongly bilaterally pulls against resistance with both arms.
An alternative test is to ask the patient to put their hands in the air with their palms facing you. Place your palms against theirs and ask them to push while you provide resistance. See Figure 6.30[2] for an image of assessing upper body strength.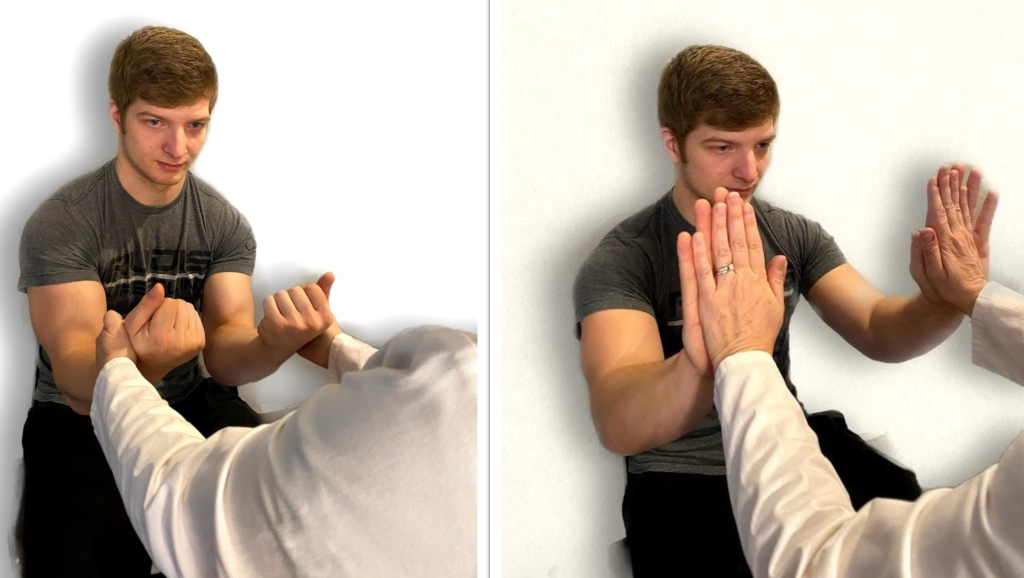 Lower Body Strength
To assess lower body strength while the patient is in a seated position, place your hands behind their calves. Ask them to pull backwards with their lower legs while you provide resistance in the opposite direction.
Alternative tests are to place your hands on the patient's lower thighs and ask them to lift their legs upwards while you provide downward resistance or place your hands on the top of their feet and ask them to pull their toes upwards while you provide resistance. In a similar manner, you can also place your hands underneath their feet and ask them to press downwards "like pressing the gas pedal of a car," while providing resistance. Compare lower extremity strength on both sides. See Figure 6.31[3] for images of assessing lower extremity strength.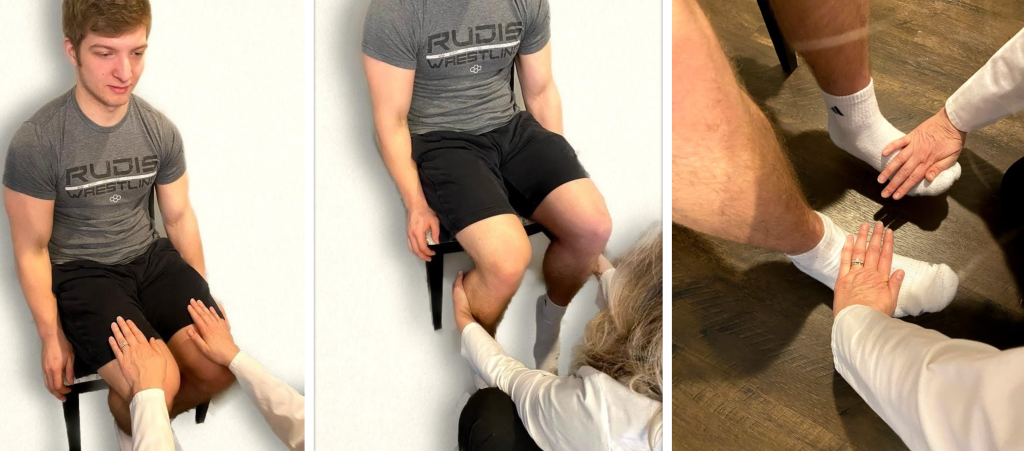 ---